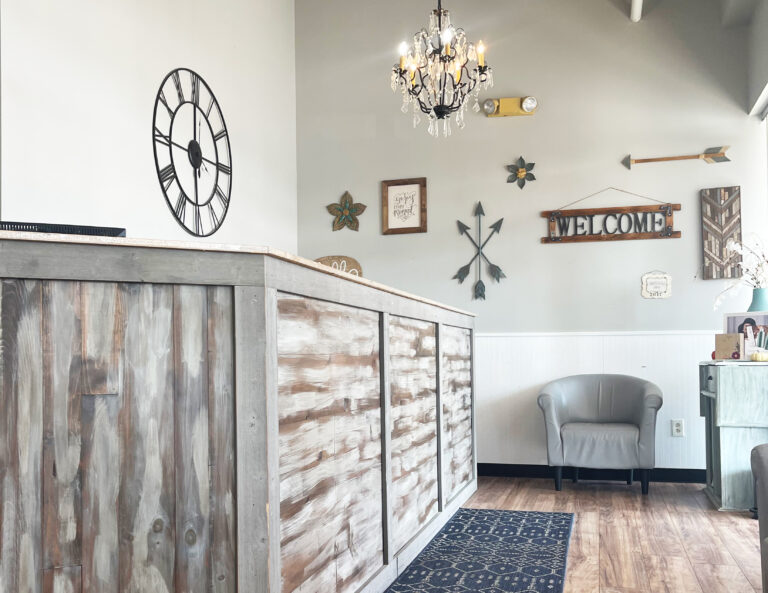 Creating a successful salon requires planning, commitment, perseverance and attention to detail!  But as owners, it also takes an ability to smoothly translate vision and dreams into art that elevates every aspect of business.  Whether its luxury décor, sophisticated services or a cutting edge service provider, our salon stands apart from the rest.
Owners, Sara DeSanto and Jennifer Rogers have all been in the business for over 15 years. 
Sara DeSanto is a passionate, licensed cosmetologist whom excels at hair, natural nails, and waxing for over 15+years. 
Jennifer Rogers is a talented stylist whom loves creating anything from the most classic of hairstyles to the most contemporary for the past 25+ years.
As owners they require all service providers to uphold their standards. We continuously modify the salon to ensure continuous development.  Attention to detail is everything. As a salon we are here to ensure you are provided with a head-toe superior guest service experience. As well as taking care of any of your hair, skin, and/or nail challenges you may have.  

HAIR
Women's, Men's, Youth, Color, Styling, Highlights, Bayalage, Straightening, Extensions plus more.

Manicures, Pedicure, Acrylics,
Fills, Gel Polish and more 

Eyebrows, Lips, Under Arms,
Bikini, Legs and more

Makeup Application, Eyelashes, Microblading,
Bridal and Special Occasions plus more

Facials, Chemical Peels and more